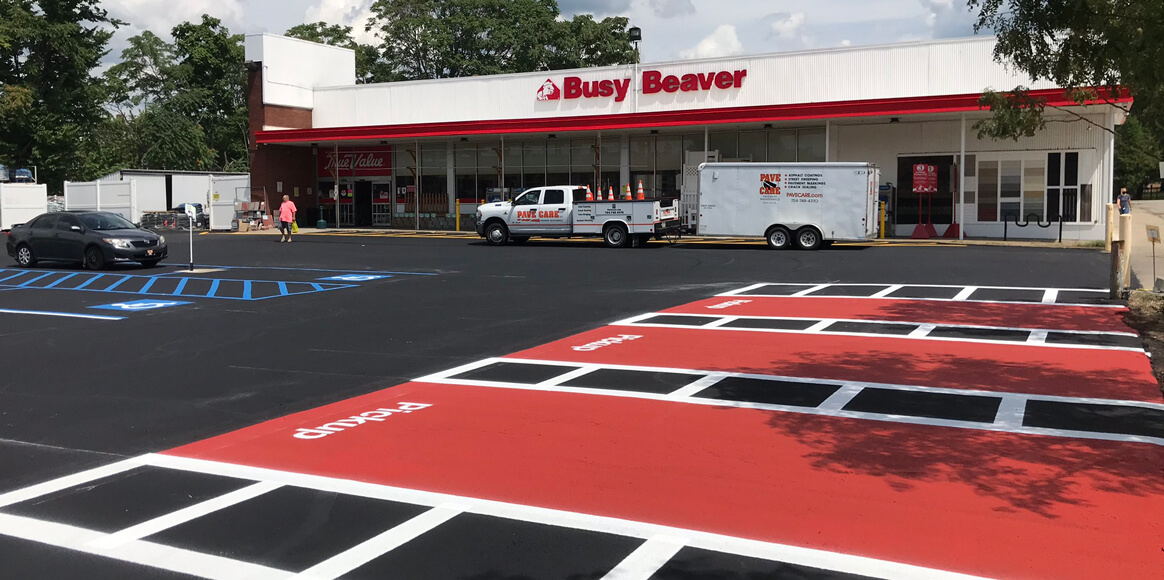 Your parking lot is one of the first things a customer sees when they visit your business. We can help make sure it looks professional. At Pave Care we offer layout and striping of parking lots for new projects as well as the restriping of existing lots. proper pavement marking creates an organized and aesthetically pleasing property.
Pavement Marking Includes:
Handicap Spaces
Fire Lanes
Parking Stalls
Direction Arrows
Cross Walks
Commercial Space Safety Markings
and much more

Are the stripes in your parking lot or street faded and worn? New pavement markings improve safety for both pedestrians and drivers, improving traffic flow and reducing accidents.
Whether you have a new layout or simply want to repaint the existing markings, Pave Care can help. When needed, we plan and design the the positioning of pavement markings to insure optimum traffic flow and maximum parking stalls.
Need directional markings for a fast food drive-thru, stalls in an entire shopping center, or required markings of a municipal street? Pave Care's professional striping and pavement marking services provide clarity, safety and better-quality traffic control in an aesthetically pleasing package.
Pavement Marking Specialties:
Parking lot layout that maximizes space, improves traffic flow, and increases visibility.
Re-painting of existing parking lot markings and parking stalls.
Compliance with Municipal HOP pavement markings plans.
Markings painted with durable, Department of Transportation-compliant paints.
We paint all colors; White, Yellow, Blue, Red, and apply glass beads as necessary.
A full line of markings and parking die cut stencils that can be customized for your parking lot or roadway. These include arrows, crosswalks, no parking areas, loading zones, fire lanes, speed zone labels, right-of-way designations and more.
Assistance to achieve full compliance with Americans with Disabilities Act (ADA) guidelines. This includes proper size, markings and signage for handicapped-accessible parking stalls.


Call us now to schedule your Pavement Marking job. 724.748.4370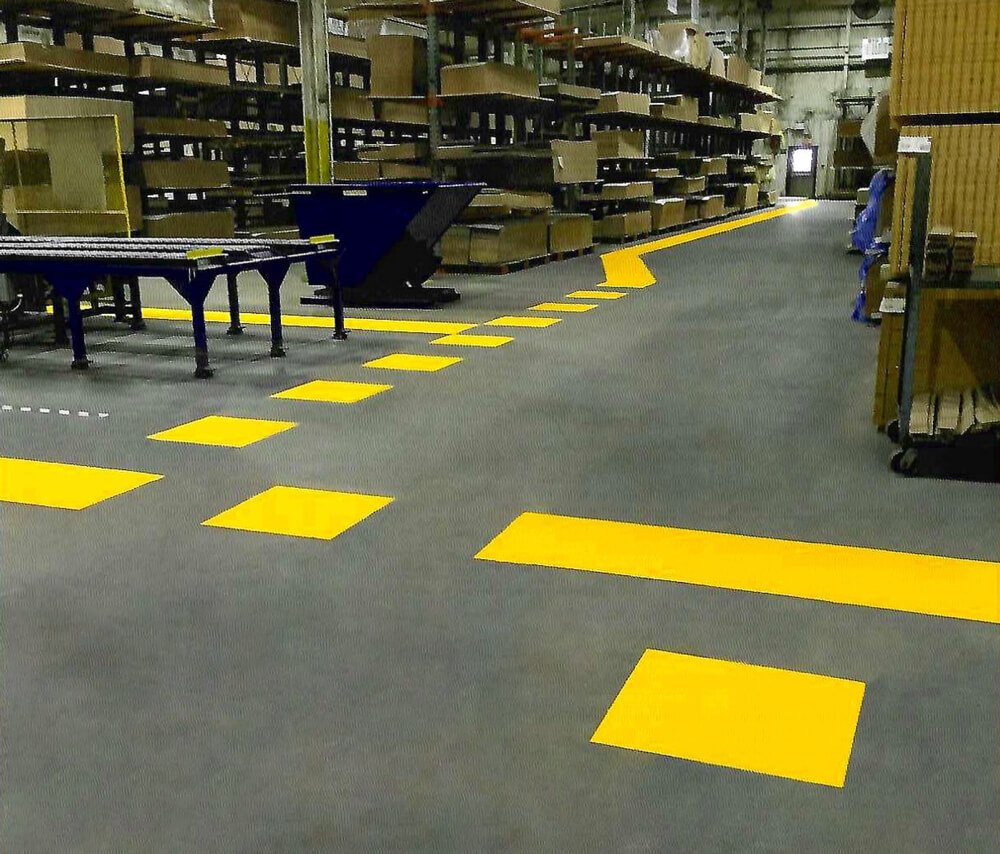 We do indoor safety zone markings too!